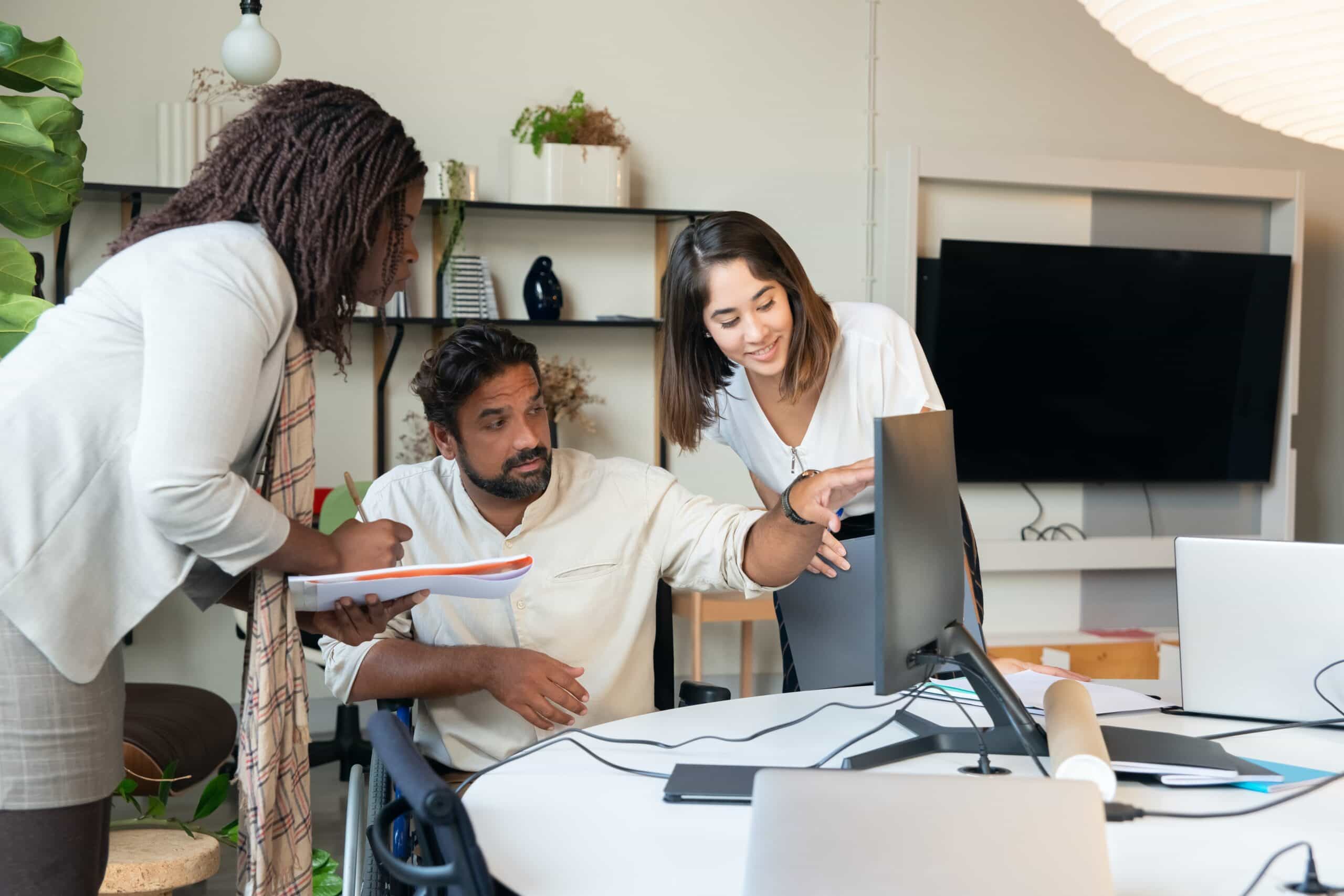 The PR industry is constantly evolving in the ways in which we need to communicate with our audiences. It's vital to stay one step ahead and lead successful, thoughtful campaigns that are sensitive to the world around you.
In this blog, we'll discuss the most important trends you need to plan for in 2023, and how they're shaping the industry and impacting the world for both businesses and PR professionals.
1. Sensitivity is key
In 2023, having sensitivity when planning campaigns is more crucial than ever. As the world continues to become more connected and interconnected, with politics, the cost-of-living crisis and cultural shifts taking place every day, it's crucial to consider the bigger picture when planning campaigns – always ask yourself, could this be perceived as tone-deaf or insensitive?
Our top tip is to consider your campaigns or communications through the lens of the client's target audience – how would they respond to this? Is the language appropriate? Is the imagery relatable? Asking these questions early on will help avoid any mistakes or negativity towards a brand.
2. Values-driven PR will increase dramatically
This year your mission, vision and values will take centre stage. We predict that companies that are values-driven and who don't shy away from sharing their values through their content, PR and marketing will see more success than their less-culturally-conscious competitors.
Values-driven PR is about more than just communicating what your organisation stands for through a brand – it's about demonstrating it and connecting with the public on a deeper level – engaging in meaningful conversations that build trust. It's also about developing relationships with stakeholders, journalists, and influencers who can help to spread the organisation's message in a way that resonates with its core values.
In 2022, a report from Deloitte found that consumers are also being more proactive in their pursuit of adopting a more sustainable lifestyle, with 40% of those surveyed choosing brands with ethical or environmentally sustainable practices.
3. Show who you (really) are
With values-driven PR on the rise, it makes sense that people want to see more of who is behind a business, how it works and how the brand delivers its mission. TikTok and BeReal took the social media limelight in 2022, and for a good reason. Consumers (especially Gen Z) are looking for unfiltered content that doesn't feel like advertising or PR but instead creates a human connection between the brand and its target audience.
Create more behind-the-scenes content on your channels to showcase your team and founder too – people respond best to people and this kind of content consistently generates great engagement.
4. The importance of solid, tangible data
As always, backing up PR stories with data wherever possible helps to build trust and this will become even more important in 2023. The most respected business-oriented news outlets and industry journals want to run stories and news pieces that are backed up by facts and figures.
The Wall Street Journal reported that 97% of the participants in an Accenture survey stated that their proprietary data was "very valuable" or "quite valuable" for distinguishing their company from the competition.
Similarly, don't forget about data that's available from social media or Google Analytics – this is invaluable when it comes to forming PR plans for the coming year – if something did really well before, think about how you can create similar content that resonates.
5. Make the most out of your content using integrated PR campaigns
With costs rising across all sectors, your PR budget needs to work hard for your clients. Focus on creating powerful, integrated campaigns that deliver "more bang for your buck".
Integrated PR campaigns can encompass traditional PR tactics such as press releases, media outreach, and public speaking engagements and combine them with digital tactics such as social media, content marketing, influencer marketing, and search engine optimisation. However, don't forget to extend this to your internal communications too – improving employee engagement can help retain talent and build a sense of pride amongst your staff.
By putting all of these elements together, companies can create a multi-faceted approach to reach their goals for the year. After all, your PR campaigns don't live in a vacuum – they all form part of the bigger-picture storytelling and brand building.
6. Partnerships are key
As we have seen a rise in influencer marketing and brand partnerships over the past year, it's expected that brand spend with influencers will increase by more than 23% in 2023.
However, the influencer landscape has changed a lot over the past few years. Now, thanks to savvier consumers it's more important than ever to engage with influencers and creatives who truly align with your brand values. They should have an engaged audience (big or small) and influence no matter which platform they post on.
Remember, influencers are people and have their own authentic voices and points of view, collaborating with them rather than dictating the type of content they create is key. When their followers see partnership content and campaigns, ideally they shouldn't immediately recognise it as advertising.
We're so excited to see what 2023 brings for both our agency and our clients. If you'd like to put these trends into action and need some support, please get in touch – we'd love to hear from you.