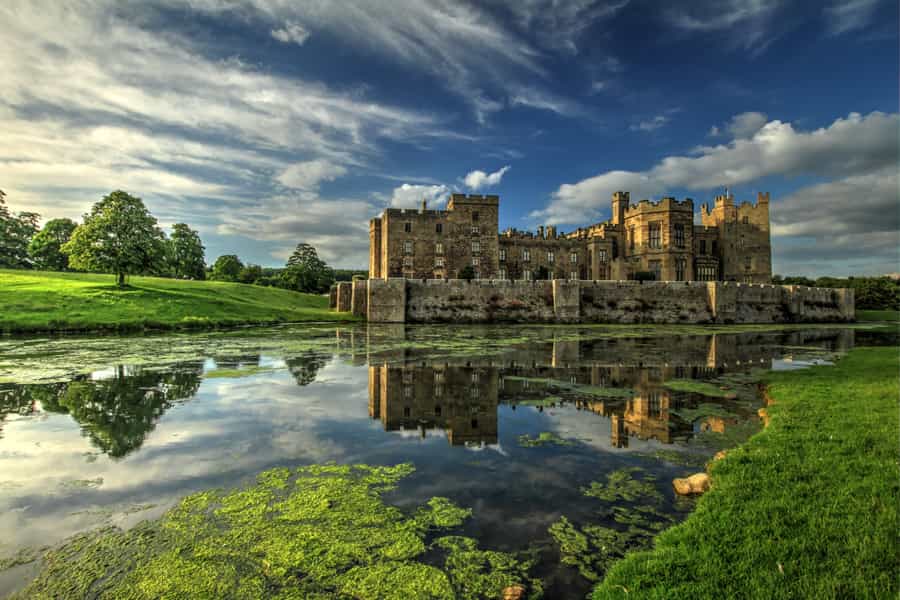 To begin our series of 10 Questions in 10 Minutes, Raby Estate's head of leisure and tourism, Claire Jones, talks about her role at Raby, why she loves the attractions sector and what makes each day so special.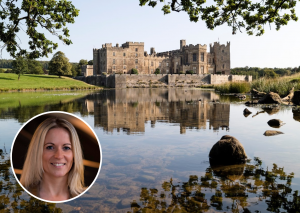 1.How did you get started with a career in the leisure and attractions industry?
"After several years working in the five-star hotel sector, I moved into working for country estates pursuing diversification projects, often involving a strong leisure and hotel bias. 
"From here I found Raby – the biggest leisure and tourism development project so far. Raby propelled me into the attractions sector which has broadened my experience even further." 
2. Is there a particular business or attraction that inspires you? 
"There are many. The Holkham Estate for their diverse portfolio of beautiful places, underpinned by a strong sustainability agenda.
"The Newt in Somerset for their incredible design, attention to detail and celebration of the countryside.
"The Farncombe estate for their first-class accommodation and service, which delivers an unforgettable experience for guests, making them much more than just a hotel."
3. What aspect of your job do you enjoy the most?
"I love being surrounded by the most wonderful scenery and landscapes, along with the best team I have ever worked with."
4. Raby Estate is currently undertaking an ambitious and very exciting development, 'The Rising'. What was the impetus behind undertaking such a large development at Raby?
"The reasons are two-fold – the first is to open-up Raby more widely for people to enjoy, delivering a sustainable future for the estate and the people it supports. This meant expanding our facilities and making them relevant to the new generations who will enjoy Raby. 
"The second was to restore and tell the stories of the magnificent heritage buildings which were hidden from view and had fallen out of use. From the Dutch Barn to the Riding School, these buildings deserve to be enjoyed and cherished by our communities." 
5. The Rising is set to open in Spring 2024, what will this bring to the area and why is it so important? 
"The Rising has already created many new jobs and contributed to the local economy in all sorts of ways, during the construction phase. Once we open, The Rising will provide beautiful spaces to eat, shop and visit, with a year-round events programme for visitors to enjoy. The remodelled Walled Garden in particular, will be a joy to behold and will bring a sense of calm and wellbeing to our busy lives." 
6. If you weren't doing your particular role at Raby, which other role would you like? 
"I quite honestly cannot think of a job I would enjoy more!"
7. Can you tell us what a typical day at Raby looks like?
"I can tell you that there is no suitable outfit for a varied day at Raby! On most days I split my time between the building project and business meetings at Raby Castle. This often means braving the weather on the building site in a hard hat and hi-vis before changing hats (literally!) and heading through the park, saying hello to visitors and our wonderful team, before joining my colleagues in the castle to plan our upcoming events and plan The Rising launch." 
8. Explain Raby Estate in 3 words
…
"Multi-faceted, spectacular, genuine."
9. If you have a day off, which attraction or place do you head to, to relax and unwind? 
"I love walking with my dogs in the attractions close to me, such as Ripley Castle or Fountains Abbey. I really enjoy being in these heritage landscapes and surrounded by breathtaking architecture." 
10. What has been a particular career highlight for you? 
"Opening The Plotters Forest, the first phase of the Rising development, to a fully booked Easter period in 2022. It was wonderful to see the years of design and planning come to fruition so successfully, not just for me but for the family and my team."