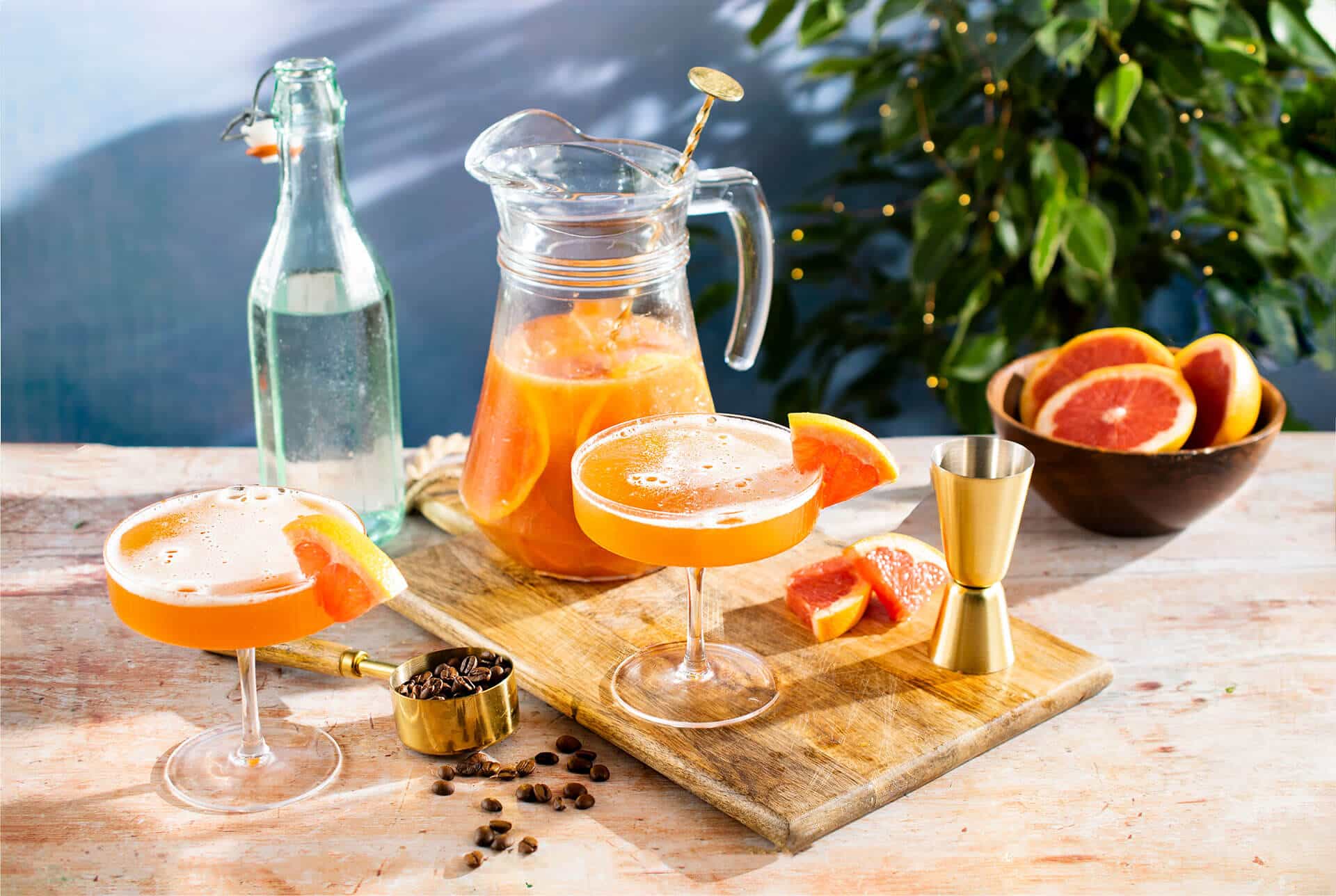 In true British fashion, one of our favourite ways to start a conversation is to complain about the weather, come rain or shine. And this heat wave is no exception. Granted, it has been something far more suited to lying on a beach in the Bahamas, however, it is easy to lose sight of the usual "what happened to our Summer this year?" or after one glorious day of sunshine "that's it then!".
As we continue to swelter in the heat, acquire unfortunate tan(burn) lines and update our Facebook with funny snaps of makeshift paddling pools – the last I witnessed being of a gentleman in a dustbin – it is worth remembering that the sunshine wont last forever. So, now is the time to re-embrace those friendships we promised we would with some alfresco fun, after a tumultuous few years locked indoors.
However, one of the biggest questions for a summertime get together is the most appropriate beverage to serve to really quench that thirst and make the experience all the more enjoyable. Enter, Silver Pear.
Thanks to some of our incredible clients, we have a selection of unique and tantalising beverages for you, to wow your taste buds as well as your guests.
One such client, is none other than heritage brand, Drambuie, a honeyed liqueur made from aged Scottish whisky, infused with heather honey and a secret blend of aromatic herbs & spices. This, ladies and gentlemen, is what you would call a hat trick of flavours. We know that Drambuie has had a reputation as being a more festive drink and so may surprise some as a key ingredient for an exceedingly delicious summer cocktail. Nevertheless, Drambuie, have expertly curated some refreshing mixes which are proving a unique and popular twist on the classics.
So why don't you give them a try
Drambuie Coffee Grapefruit Paloma
This subtly sweet yet refreshing fruity drink can be made as follows:
Premix in a glass jug and store in the fridge until required, mix together: 
25ml Drambuie liqueur
25ml Tequila or gin
25ml Pink or red grapefruit juice
25ml brewed coffee
Soda
Method:
Serve the premix and soda, in equal parts in Champagne coupes.
Drambuie Coffee Tonic
A fantastic summer twist on the traditional gin and tonic:
Ingredients:
50ml Drambuie liqueur
100ml tonic water
25ml espresso or strong cold brew coffee
Method:
Make a Drambuie and tonic in a tall glass with ice. Leave enough room at the top to pour in a small shot of espresso, then stir and enjoy.
Drambuie Iced Espresso
The perfect, iced, after dinner substitute for your regular coffee, for summertime alfresco dining:
Ingredients:
50ml Drambuie liqueur
50ml Espresso or strong cold brew coffee, cooled
Lots of ice
Method:
Pour both ingredients over ice slowly to create the layers, or you can shake both ingredients and pour into an ice filled glass. 
Drambuie Iced Latte
For those who prefer a milkier coffee to an espresso:
Ingredients:
50ml Drambuie
50ml Espresso or strong cold brew coffee
50ml Milk or dairy-free milk
Lots of ice
Method:
Pour all ingredients over ice and stir.
However, some may be surprised that it isn't all about the iced tipples getting a look in. There is some science out there telling us that when combatting the heat, it really does make sense to fight fire with fire!
IT'S GOING TO BE 40 DEGREES YOU SAY? WE'LL RAISE YOU 200!
Although many of us may struggle with the concept – it is enough to make anyone feel a little hot under the collar – according to research it has been suggested that drinking a hot beverage is also a way of cooling ones self down while Britain is a blaze.
Speaking to ITV's Lorraine, Doctor Amir recently stated that although an ice-cold drink is a natural go-to as temperatures rage, it is also just as beneficial to reach for a hot drink instead.
That's because drinking a hot beverage will "force your blood vessels to dilate and blood circulation to the surface of the skin", the TV doc said. "This will help to release heat from the blood as it evaporates out." Also, as you drink hot drinks you sweat more and as that sweat evaporates you cool off, explained Doctor Amir.
So, on that note we would like to introduce you to 200 Degrees, a distinctive and independent coffee roaster who are really making their stamp in the increasing world of artisanal coffee. With their own signature range of delicious blends, from 'Brazilian Love Affair', 'La Nina De Guatemala' to 'Mellowship Slinky Decaf', all of which are ready to snap up in whole bean or ground for cafetiere, filter, AeroPress or espresso. These are also available through their newly launched subscription service to have them delivered right to your door.
What's more, their unique aromatic flavours blend perfectly with the Drambuie summer cocktail recipes above, so why not try combining the two for the ultimate in summertime serves.
Remember to always drink responsibly and stay hydrated with plenty of water.
Credits: www.drambuie.com & www.200degs.com