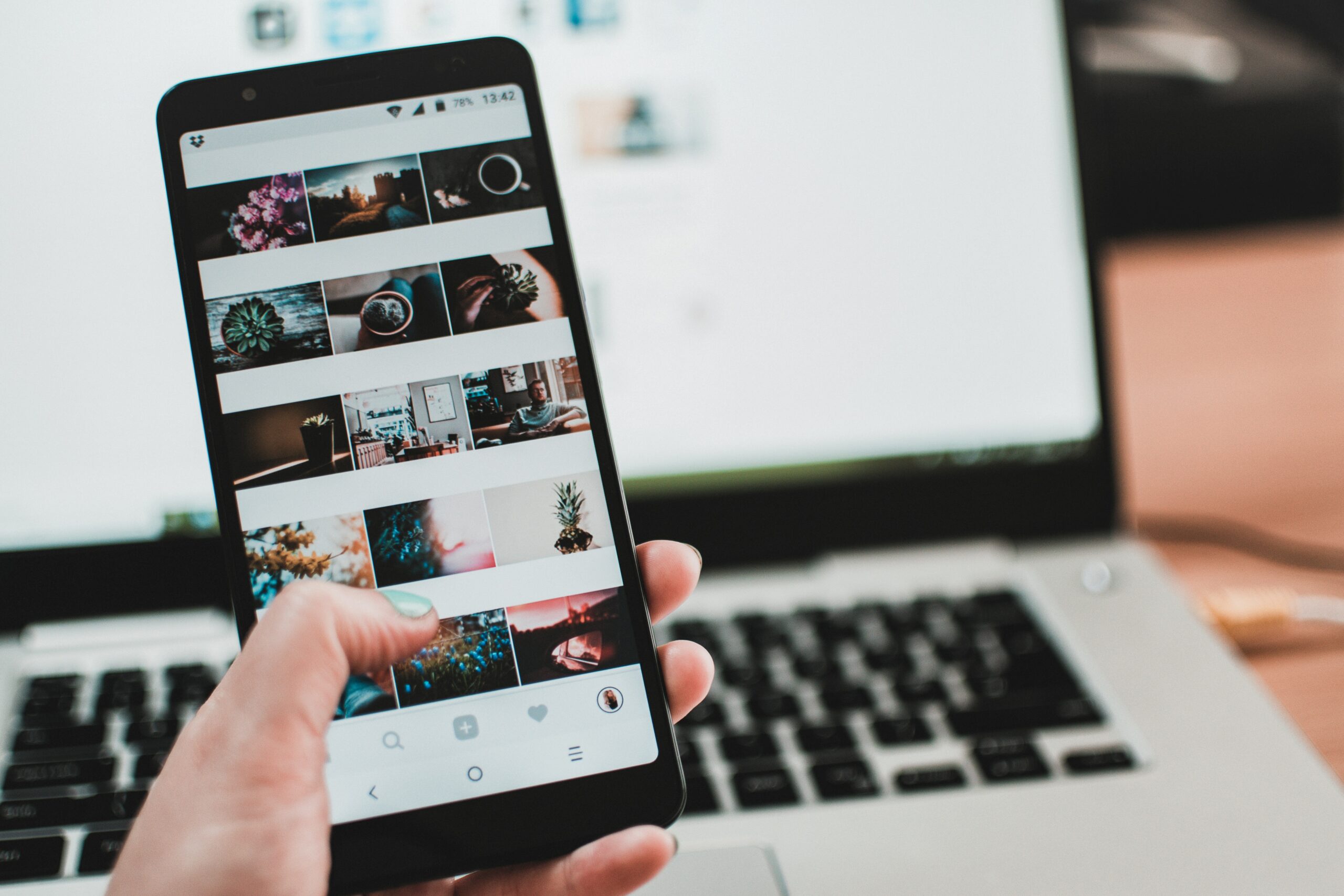 Growing your social media accounts used to be relatively simple. If you posted high-quality content and engaged with your followers, your account would grow. Fast-forward to today and growing your social media accounts can often feel like an uphill struggle.
The introduction of Meta's global strategy has brought even more new challenges for businesses that understand the value of strategic social media marketing. But the good news is there are a number of things you can do to make sure your accounts thrive despite the challenges of these changes.
Algorithm changes and organic reach – does anyone actually see my posts?
The algorithms play a pivotal role in determining what content actually gets seen. You can drive yourself crazy trying to figure out how to "play" the algorithms but the fact is this – Meta is constantly changing and refining its algorithms. As a user, there's very little you can proactively do about it.
The only thing you CAN do is continue to post high-quality content that resonates with your audience. Content that educates, informs or simply keeps people entertained at a time when your audience is most likely to be online. Think to yourself – why should people follow your account? What value do they get from it?
How do I give myself the highest chance of visibility success?
One of the best ways that you can continue to grow on social media despite the algorithm challenges is to post short-form video content. In Meta'a Global Strategy update, Mark Zupperberg said "It's clear short-form video will be an increasing part of how people consume content moving forward, and Reels is now our fastest growing content format by far. It's already the biggest contributor to engagement growth on Instagram and it's growing very quickly on FB too. As we continue to improve tools for creators, ranking for the people watching, and as we roll out the product everywhere across the world, we expect that this will continue growing quickly."
Reels don't have to be cinematic masterpieces! In fact, they don't even need to be very long. Short, snappy, succinct content that lasts a few seconds can be hugely successful on Instagram. Experiment with a few different short-form video styles and see which ones perform best. The organic discoverability of reels is much higher than with static posts, so you can potentially reach a huge audience of new followers.
It's not ALL about follower numbers
Whilst growing your followers on social media is important, make sure you don't have unrealistic expectations around the speed of your growth. You should aim for steady, consistent growth that will happen over time. This is particularly relevant if your accounts are newly established. It takes time to build and nurture an audience.
One of the most important and overlooked metrics is engagement. Are people liking and commenting on your content? Does your audience actually seem to care? If your following is on the lower side but you have a good engagement rate (between 1-5%) this shows you're doing something right when it comes to your content creation and strategy.
If you want to increase your followers at a more dramatic rate, you need to explore paid social media advertising or hosting a collaboration competition post with an influencer whose followers fit into your target demographic. However, we wouldn't recommend doing a collaboration competition whilst your following is low, as a low following can look suspicious to new followers who visit your profile. In this instance, we'd recommend hosting a giveaway where one of the conditions for entry is following your account. Then you can either boost the post, or run it as an ad in Business Manager.
Money, money, money – are paid ads worth it?
The barrier to entry for Facebook and Instagram ads is incredibly low – you can run ads for as little as £1 a day and they're a fantastic way to reach new customers or clients. However, throwing money at a post and running it as an ad isn't a guaranteed recipe for success. For an ad to be successful, there needs to be strategy and consideration behind it.
Instagram and Facebook will regularly tempt you to "Boost this post to reach 1,000+ more people" but that doesn't mean you should. Follow the same social media best practice principles that you would with a regular post – make sure it's high-quality, engaging and ideally, a short-form video. Experiment with 2-3 different ad sets, changing the video and text to see which ad performs the best. Run these ads at £1 a day for 5-7 days, before turning off two and scaling up the highest-performing ad.
Mark Zupperberg said "With Apple's iOS changes and new regulation in Europe, there's a clear trend where less data is available to deliver personalized ads. But people still want to see relevant ads, and businesses still want to reach the right customers. So we're rebuilding a lot of our ads infrastructure so we can continue to grow and deliver high-quality personalized ads."
Apple iOS 14 changes mean that Apple users are now able to essentially "opt-out" of websites that track their cookies and allow them to be re-targeted through ads. For users, this can be seen as a positive move towards greater protection of their data. But for small businesses, the real-world impact has meant that the results of their paid advertising campaigns have been significantly affected. 
Meta responded to these changes by committing to support their users who spend money on paid social media advertising. They said "We will continue to support your business through these changes, and will do our best to introduce new ad features and measurement solutions to offer the best ad performance and measurement we can despite the limitations announced by Apple."
So what's next?
The social media landscape is constantly evolving so it remains critical to keep up to date with current trends, strategies and changes. For example, at the time of writing, Meta just introduced Threads, a new platform to rival Twitter.
Algorithmic changes, increased competition, monetization concerns, privacy issues, and evolving platform features pose obstacles. However, marketing managers who are adaptable, well-informed, and focused on building authentic connections with their audience can navigate these challenges successfully.
If you're interested in working with an agency that can support your strategic social media growth, get in touch to explore working with us.