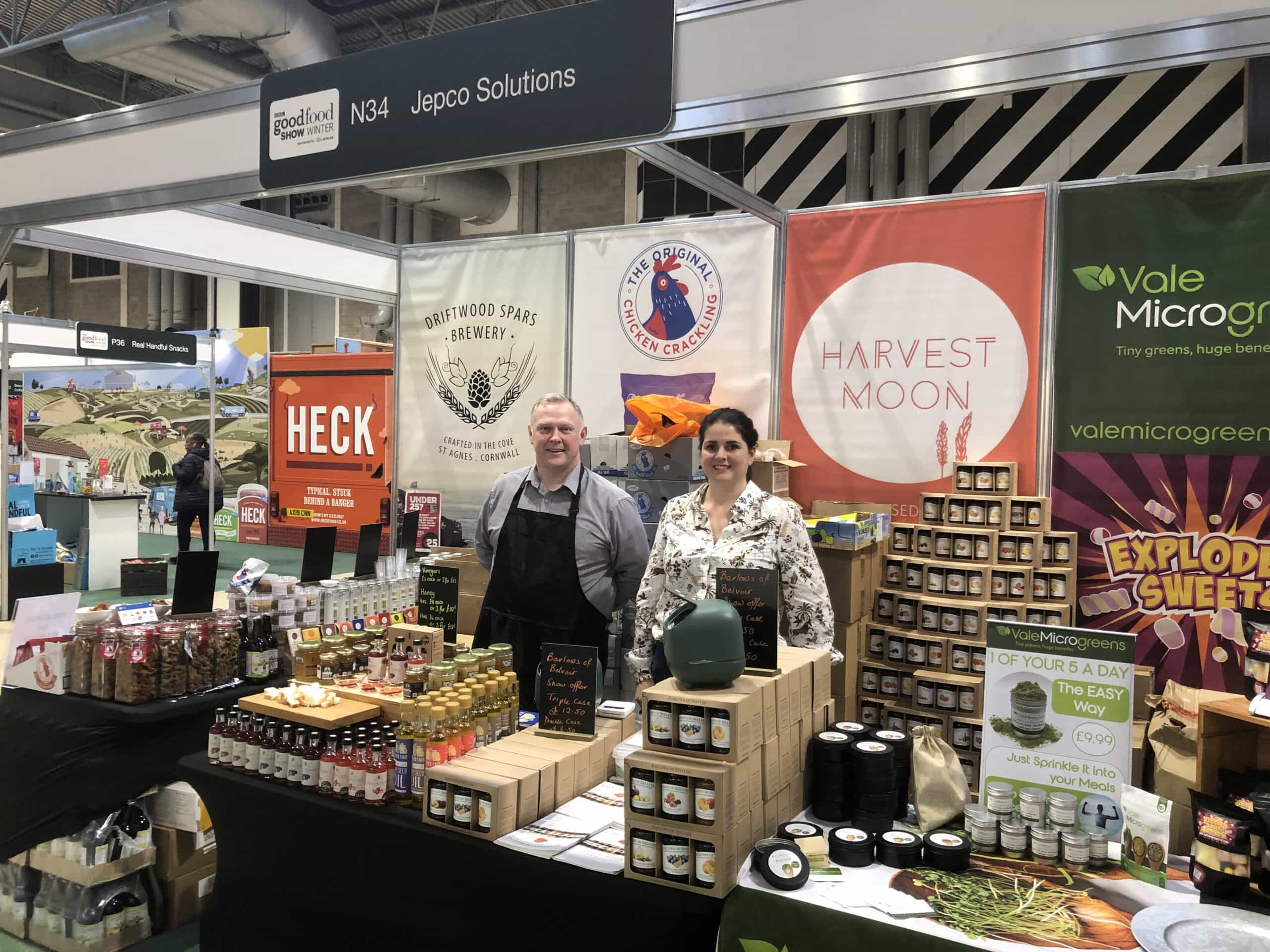 With thoughts very much turning to festive food over the next few weeks, there will always be a place at the table for tradition (think Granny's trifle or Aunty Pat's mince pies) but the recent BBC Good Food Show shone a timely light on some wonderful fusions of unusual ingredients to help us all celebrate Christmas this year. 
While it was reassuring to see some of the mainstream food brands supporting the event, it was also a chance for independent artisan producers to shine. FLAVOUR was most definitely the theme of the show; beautifully presented cheeses, panettone, speciality teas, coffees and THE most delicious assortments of chocolates were the obvious gift choices, but on closer inspection, there were even more unusual taste experiences and flavour pairings to come. 
So, in the name of research it seemed only right and proper to set out on a trail of culinary and taste discovery – yes you've guessed, some good old-fashioned sampling was on the cards! 
As assortment of the jewel-like fruit-infused vinegars (strawberry, blackberry and raspberry) from Peacock Farms would grace any festive table.  Made from an original family recipe handed down through four generations, they're the perfect partners for dipping or for adding to your favourite tipple (think gin & tonic with a dash or raspberry!).  Flavour too shone through in the jams and chutneys on offer from Barlows of Belvoir whose offering includes a fabulous range of farm-made preserves such as Blueberry & Orange jam and Rhubarb & Ginger Chutney.  And Exploded Sweets – all your favourites but freeze-dried and popularised on TikTok…who knew! 
Cooking with ease was another prominent theme of the show.  If the long days of lockdown left us one lasting legacy, it was that life is perhaps too short to spend hours chopping and blending when you have family and friends to be with.  High quality, globally-inspired sauce mixes, pre-cook rubs, botanical extracts, marinades and even bake yourself happy cake mixes all conspired to get those taste buds working overtime! 
Perhaps the most surprising revelations though in terms of unusual flavour pairings came in the drinks section – it seems we're no longer content with a straightforward spirt and mixer any more!   Although firm favourites like Ramsay's Gin and the truly festive Drambuie will always feature on the Christmas drinks menu, the marvellous Tan Dowr Cornish Sea Salt Vodka which conjures up the tangy taste of sea spray coupled with clean crisp vodka, the Yellaman Honeycomb Vodka Liqueur, organic seaweed vodkas from Shanty Spirit and fruit rums from Damoiseau of Guadaloupe would certainly get your guests talking! 
A little closer to home and rumours were circulating that pop goddess Kylie Minogue, cricketing legend Ian Botham and chef Gordon Ramsay had entered the building.  They had – or rather more accurately, their wines had!  Pink champagne from Kylie, 'Beefie' Botham's robust reds and a great selection of quaffers from Gordon were proving very popular with the crowds – after all, it's not often you get to rub shoulders with those three in the same room!
So, having sampled my way round dozens of stands and feeling like I'd polished off the most magnificent 20-course taster menu, I bid farewell to this most magnificent showcase of culinary delights.  Not only was it a fantastic opportunity for its thousands of visitors to see, taste and experience all the very latest in food innovation from major manufacturers and artisan producers alike, it was also a very salient reminder that in tough times, these smaller businesses rely on our support all year round – not just at Christmas.