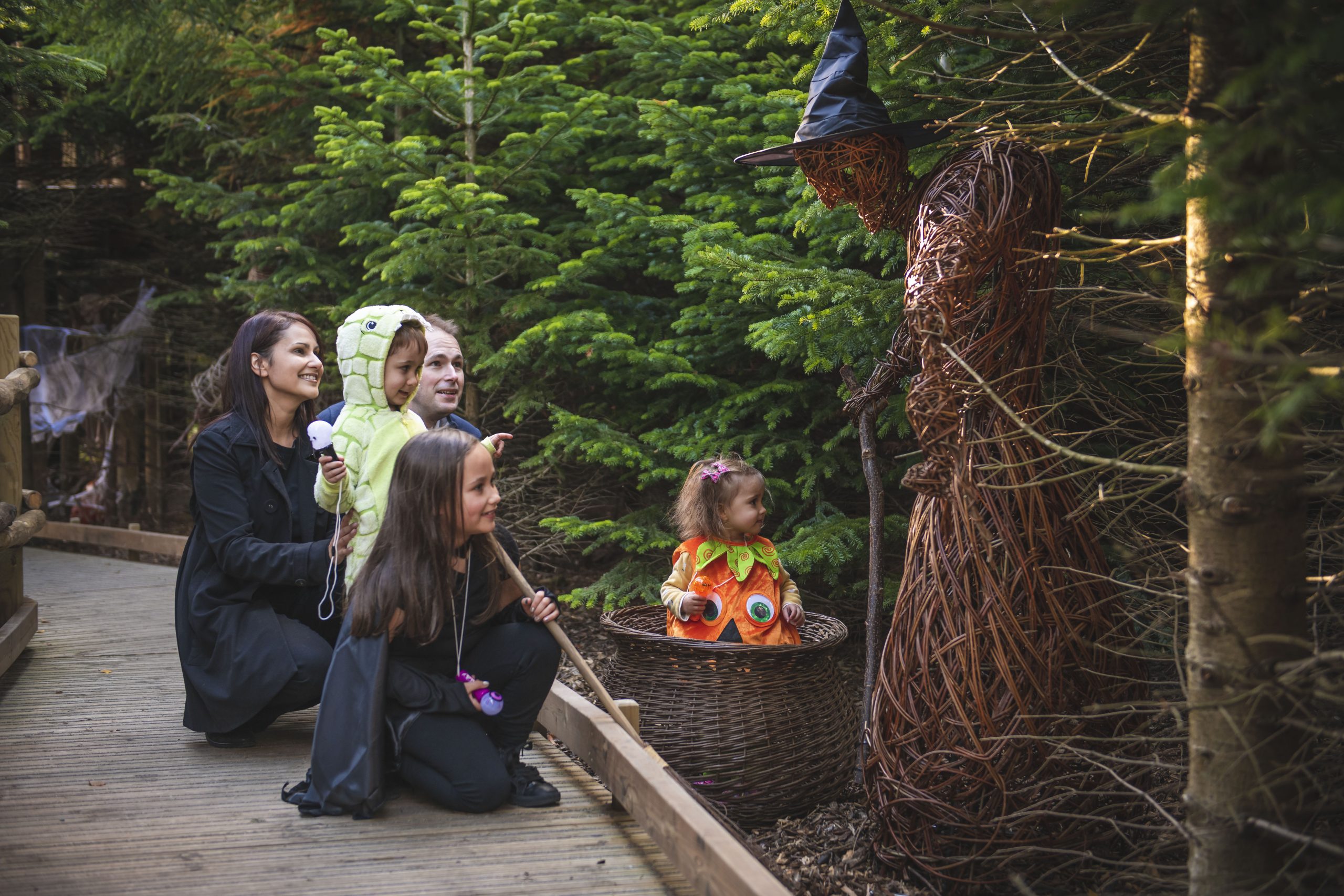 Halloween is one of the most eagerly anticipated holidays of the year, and it offers a plethora of opportunities for attraction businesses. Whether you're hosting a haunted house, fancy dress party or a spooky tour or trail, using strategic PR can support ticket sales and help to make your event a roaring success. 
In this blog, we will explore how to drive Halloween ticket sales using strategic PR tactics that will cast a spell on the press – and your visitors. 
Embrace that Halloween is the new Christmas!
Halloween used to be a bit of a half-hearted event in the UK. Americans are known for "going big or going home" when it comes to Halloween, yet even as recently as a few years ago it hadn't caught on in the same way in the UK. 
Nowadays Halloween is a huge event in the UK calendars of both the press and families – and it's only getting more popular! Many families are itching for a break after the stressful return to school period and Halloween events are an excellent way for them to enjoy a much-needed day out without the inevitable stress of the Christmas run-up period. 
This year, our client Raby Castle extended exclusive first-look invitations to regional journalists, to come and experience its spooktacular trail in The Plotters' Forest Adventure Playground on the opening weekend. Journalists and their families were invited to venture through the Playground's winding paths, keeping their eyes peeled for every creepy clue for their fact sheets and enjoying a marvellous family day out together. This resulted in some fantastic local coverage for the Castle's Halloween events 
Organise influencer and press visits early in the event dates 
Influencer and press visits and a fantastic tool to drive ticket sales for Halloween events. But in order to really make the most out of these partnerships, make sure you invite the press or influencers down to the event as soon as possible. This will give their audience time to read or consume their social media content before organising a visit themselves. 
You could even consider hosting a press and influencer event, where you invite a select group of the press or influencers to try the event before it's open to the public. These exclusive events will pique the interest of the public and help drive ticket sales and footfall in time for the event's opening. 
Get creative – but in a way that's authentic to your business
Sometimes it can be hard to think of what kind of event would be the most popular and depending on your visitors, this can vary hugely! Pumpkin patches and Halloween trails are popular event types for many attraction businesses, but the best rule of thumb is to stick to a theme that complements the type of attraction you are. 
For example, our client Pensthorpe, a nature reserve in Norfolk has a really fun trail about nocturnal animals which fits perfectly with who they are as a company. Another of our clients, the beautiful Stonor Park in Henley-on-Thames features a "Moon Witch" in one of the Tumblestone Tales, part of their adventure playground Tumblestone Hollow. This year they've centred the story of the Moon Witch in their Halloween events, where she will lurking in the woodland at their scavenger hunt. 
Use strong imagery to capture journalists' attention
If you want to run a successful PR campaign around your Halloween event it is absolutely essential that you have strong imagery for the press release. Strong imagery catches the eye of the journalists (and readers) and demonstrates the attraction's offering and helps you to stand out from the competition. 
Put yourselves in the eyes of a potential visitor and make the images and copy as enticing as possible. Don't be afraid to have a little fun with it. A quirky, fun title will get your press release noticed and opened – Halloween puns aplenty!  
Timing and tailoring are everything
If you plan on sending your press release out to different types of journalists, it's imperative that you tailor your pitch. Don't just send one blanket press release to national, regional and consumer press – this "one size fits all" approach simply doesn't work and you won't get the results you're looking for. Focus on quality > quantity when it comes to which journalists and publications you want to pitch to. 
Similarly, timing is everything – for print consumer magazines, you need to send out your Halloween event PR and images months in advance to make sure you hit those all-important deadlines. Some journalists will be looking for Halloween content as early as during the Summer. 
Evaluation is key
Like with any marketing or PR activity, it's important to evaluate your results to figure out what worked well and what can be improved upon for the following year. If you worked with influencers of the press, look at which partnerships yielded the most results and which fell flat so you can curate a targeted list of effective people to work with in the future. 
Similarly, if you didn't get the coverage results you'd hoped for assess your approach, pitch and imagery and consider why it didn't land in the way that you'd hoped. 
Get in touch 
We hope this blog hasn't given you a scare – as you can see, there are many moving parts involved in planning, hosting and promoting if a spooktacularly successful Halloween event. 
If you're interested in working with us to maximise your future event success, please get in touch. We'd love to hear from you.