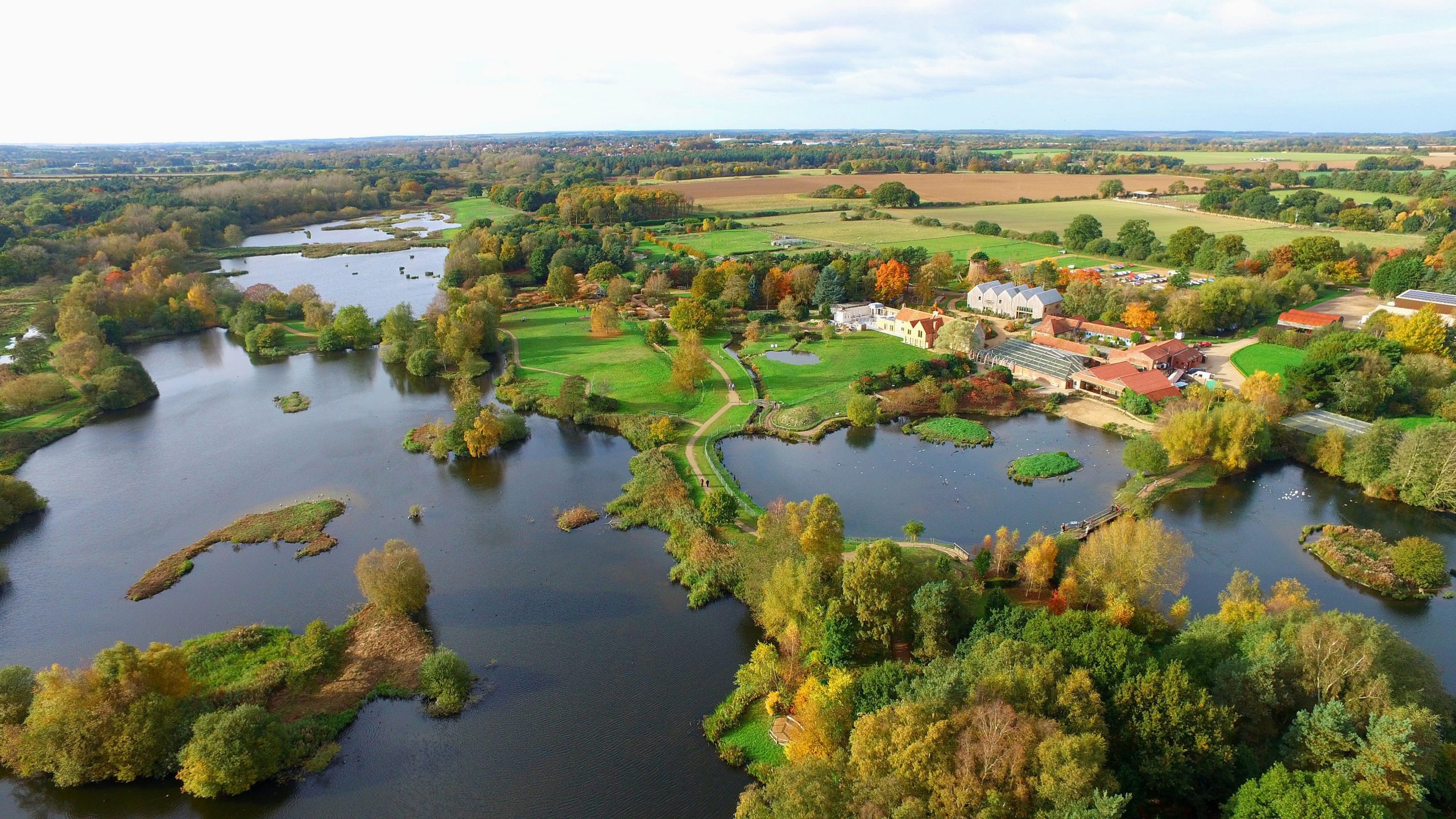 Next in our series of 10 Questions in 10 Minutes, Pensthorpe Natural Park's general manager, Ben Marshall talks about his role, why he loves the attractions industry and what makes each day so special.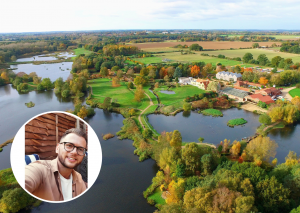 1.How did you get started with a career in the leisure and attractions industry?
I suppose not your traditional story, but I started out working in indoor play centres when I was 16. I then went off to university to study Psychology, and after a year realised it was not for me, so took the difficult decision to leave. Feeling quite sorry for myself back at the reception desk of the indoor play centre, I was offered a management training programme to become the manager. I completed this and went on to run the 20,000 square feet play centre for two years. 
I then saw a role for the general manager of a diversified farm attraction in Lincolnshire, The Pink Pig Farm, which I applied for and was appointed. That business really launched me into this weird and wonderful world of leisure and attractions, specifically independently owned and operated, learning how to run a business with catering, play, retail and arable farming operations all on one site. Since then, I've managed some fantastic businesses in Yorkshire, Lincolnshire and Leeds such as Stockeld Park and Wroxham Barns. With just five weeks' notice, I moved my life to Norfolk four-years-ago, to run an attraction here, and I'm pleased to say I'm still here!
2. Is there a particular business or attraction that inspires you? 
Several businesses inspire me. I think any Norfolk operator would admire Holkham for the team's drive and diversification. Also further afield, Stockeld Park in Harrogate where I was fortunate to work for a short while impresses me. This is another estate that has diversified and can now welcome several thousand visitors per day.
3. What aspect of your job do you enjoy the most?
The variety; I'm fortunate to be within a business that has such a breadth of activity. One moment we can be talking about roosting bats, the next about Father Christmas and his elves, and then another day discussing upcoming weddings. Working with colleagues who have different interests and expertise across our natural park right through to our retail and hospitality offering is what really excites me.
4. There are so many exciting events going on at Pensthorpe at the moment. Can you tell us all about Penthorpe's Christmas plans? 
You're right, there is so much to look forward to! It's been a whirlwind of a year so far. Our Christmas Market returns on 26th November where visitors can meet the best local artisans, creatives and producers the county has to offer, which we're really excited to bring back as over 3,000 people visited last year. 
As well as this, our North Norfolk Pole experience will return and visitors can look forward to an immersive show with Father Christmas and his elves, crafts galore, gingerbread decorating, photos and a gift from his very own toy shop. In the café, we have a delicious festive afternoon tea which is almost sold out on some dates – it's a good job we like to keep busy.
5. What makes Pensthorpe's vision for conservation so special?
Pensthorpe is such a diverse site with the River Wensum running right through the heart of the reserve. Over the past 20 years, Pensthorpe has been involved in lots of reintroduction programmes, including red squirrels, cranes, turtle doves, and more recently corncrake and curlews. 
I think what makes our vision so special is the fact that conservation runs through the heart of all we do. We're not only undertaking these fantastic projects, but we're also quite literally growing habitats on our farm. Switching from traditional arable farming to conservation farming to encourage wildlife and habitats is at the forefront of all we do.
6. If you weren't doing your particular role at Pensthorpe, which other role would you like? 
Well, I can probably only refer back to what I wanted to do as a child, and that would be a vet. However, I'm not a huge fan of gore, so on reflection I'm not sure that was ever the right role for me.
7. Can you tell us what a typical day at Pensthorpe looks like?
No two days are the same – we have three businesses at Pensthorpe – the farm, Pensthorpe and Pensthorpe Conservation Trust (the charity), so my time is very varied. For the most part, I am working on direction and strategy for the businesses, planning our five and 10-year plan, and like most operators, reviewing our costs as much as I can, as well as looking for other income generating opportunities – watch this space for some exciting announcements soon. 
That being said you can also always find me speaking to visitors, clearing tables when needed, and during October, in my best Halloween-themed costume, working alongside the team during what I hope will be a busy half term. That time on the front line so to speak, is so important and something I always make the time for.
8. Explain Pensthorpe Natural Park in 3 words
…
Enchanting, challenging and inspiring.
9. If you have a day off, which attraction or place do you head to, to relax and unwind? 
Still being fairly new to Norfolk, I love visiting the coasts of Norfolk and Suffolk – I've got a long list of coffee and cake stops I can recommend!
10. What has been a particular career highlight for you? 
For me, probably pushing a business through the pandemic. Nine months into relocating to Norfolk and becoming the first general manager of a well-known attraction here, Covid hit and like for all of us, it was the unknown and we really faced the real prospect of the business failing. But with the support of our team, we not only survived the pandemic, but thrived, growing the business significantly and having some of the best years ever. It forced me to push boundaries, try new ideas and not be afraid, because at that point, what was the worst that could happen?